Born on December 16, 1949, Thota Tharrani was drawn into the world of art, drawings and paintings by the age of 5. As his father Sri Thota Venkateswara Rao designed and built sets for several feature films, Thota Tharrani set foot into the world of cinema with a keen eye absorbing every detail.  By the year 1962, Thota Tharrani aged 13 learnt the ropes of set design. He began working along with his father in several movies. He even drew his first costume design for renowned Actor Sri NT Rama Rao for the 1965 Telugu Movie "Mangamma Sabadam" by Sri DVS Raju. While experience taught him to understand the practical demands of movie making and art direction; Thota Tharrani went on to pursue formal education in Art. He completed his Graduate Diploma in Mural Painting in the year 1971; and was subsequently offered a Fellowship from the Government of France to Study Print making. In 1971 he did his Fresco Mural Training at Banastali Vidyapeeth in Rajastan. He then worked on AdFilms with Mumbai based Sistas, where he bagged two CAG awards for his painting and one CAG award for his calendar collages designs
His first movie as an independent art director was for the 1980 Telugu movie Nagamalli. He used to work as a family with his siblings Mr. Thota Hemachander, Mr. Thota Yaadunath, Mr. Thota Banuji and his sister Ms. Thota Chandini. He is married to a musician Smt. Sharada, and now works with his daughter Ms. Thota T Rohini.  An Art director par excellence Thota Tharrani is known to ever invent himself with versatile and unique design ideas. His creativity and eye for details has made him the most sought-after art director with an illustrious career in Art direction and Production design.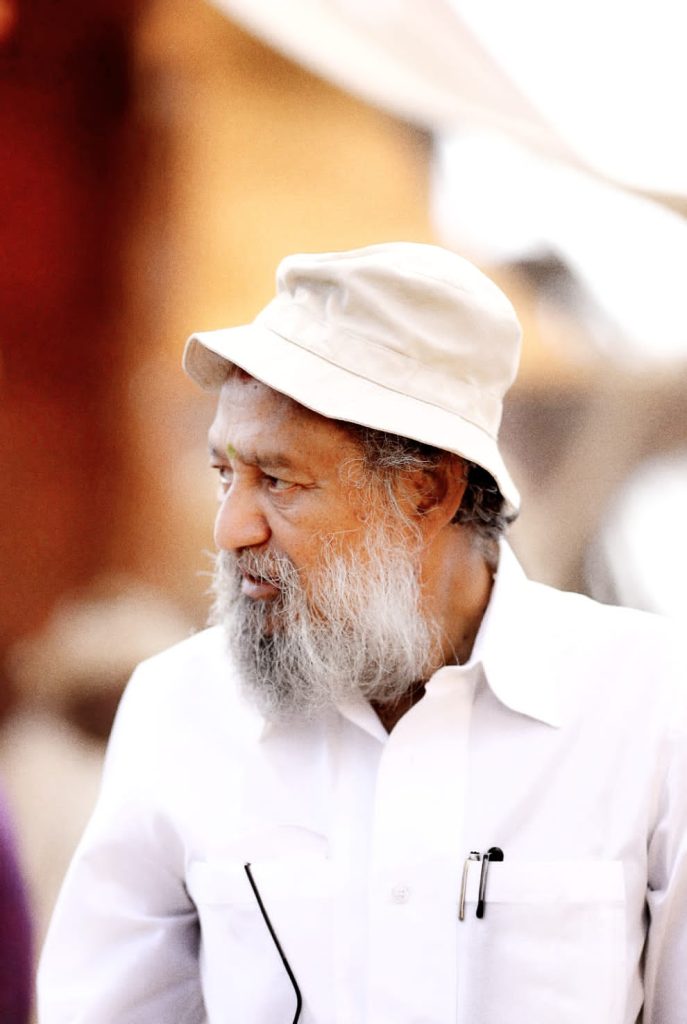 Thota Tharrani's work as Production Designer and Art Director has won him several accolades and awards. His sets are legendary for their realism. He is the recipient of two national awards including the coveted 'Padma Shri", twelve state awards, 'Filmfare' awards and several other awards for his exemplary work.